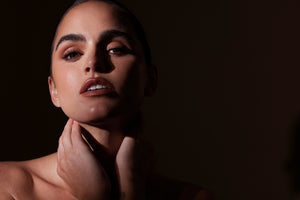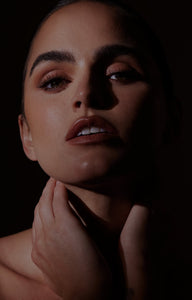 TRUST
the process.
Microblading is a type of permanent makeup that can define and enhance eyebrows by implanting color pigment beneath the surface of the skin. The HBB process is a little different. We use high quality tools with a gentle shading technique to create a beautiful brow shape and coloring while maintaining a natural look.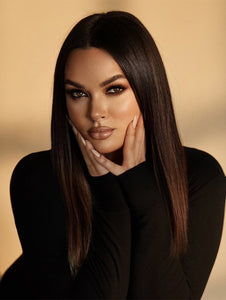 MEET HALEY BUCKNER

the brains behind the brows.
​​If you couldn't already tell, Haley is a little obsessed with beautiful brows. She first fell in love with the beauty industry working on video and photo shoot sets across Los Angeles and Las Vegas. The Haley Bucker Brow Studio was born after Haley realized her passion for the art of microblading and saw an opportunity to create a more natural look. 
For more than 14 years combined, Haley and her team have been helping clients elevate their natural beauty in their Orange County brow studio. She's had the pleasure of working with a number of high-profile, celebrity clients including Paris Hilton, Mary J. Blige, Demi Lovato, Nicole Williams-English, Katy and Heather Ray Young. 
Along with her client work, Haley offers training to brow artists and beauty professionals worldwide who are interested in learning about her unique approach.
Book with Haley
WE DO THINGS A LITTLE

differently.
The Haley Buckner technique is simple and effective, we use the best products and a unique approach to achieve beautifully natural healed results. We've never been good at keeping secrets, and beauty industry professionals with an interest and experience in permanent makeup are welcome to apply to train at the HBB studio.