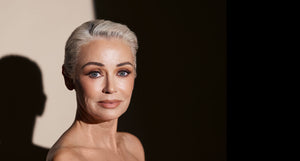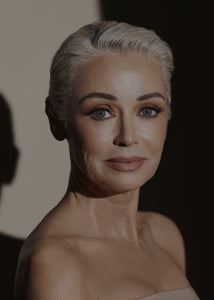 frequently

ASKED QUESTIONS

If you're new to microblading, we're here to help. Don't see your question answered below? Reach out to us directly at info@haleybuckner.com
AFTERCARE

for you new brows.
After your initial appointment, your beautiful new brows will be sensitive! It's important to remember that microbladed brows are an open wound and require delicate care.
Here are a few things to keep in mind to ensure the longevity and look of your new brows.
Do not touch or rub the healing pigmented area as this can create an infection.
Avoid getting your brows wet for 72 hours after procedure. Once 72 hours have passed, carefully wash your brows in warm water with mild anti-bacterial soap and clean fingertips. (Do not use a cloth)
Apply a thin layer of coconut oil or grapeseed oil as needed with a clean cotton swab anytime your brows feel dry/itchy/flakey. Only apply oil after the 72-hour dry period.
Do not apply makeup to the brow area for 10-14 days and when you do, ensure your makeup tools are sanitized.
Avoid sun exposure, saunas, swimming, working out or heavy sweating for two weeks.
Do not get botox injections until your brows are fully healed. That is at least 30 days after your procedure.
Do not attempt to remove or pick at any scabbing, please allow the skin to heal itself as this can cause loss of pigment, unsatisfactory results and/or serious infection.
After your brows have fully healed, maintain pigment retention by using sunblock daily on brow area.
Products that contain glycolic, lactic, AHA and retinol acids will fade your pigment faster over time.
If you are a blood donor, do not give blood for one year following your microblading procedure.
If you experience any swelling, blistering or puss, discontinue your aftercare product and contact a doctor. In addition, if you experience any excessive redness, or tenderness, fever, or drainage from the brow, consult a doctor as the area may be infected.

READY TO
upgrade

YOUR BROWS?

Let's make magic happen. View our booking calendar to start your brow journey.