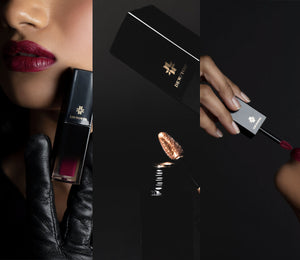 THE HBB
shop
Our favorite tools for beautiful brows in studio and at home.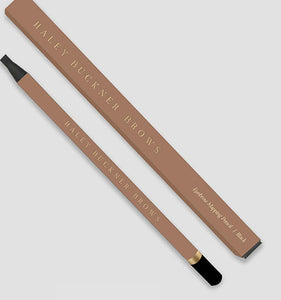 TAKE THE HBB STUDIO HOME

Bring Your Brows To The Next Level
Keep your brows looking beautiful at home with the HBB eyebrow makeup collection. Whether you prefer a soft, natural look or fuller, bold brows, your choice of at-home products will make your look.

Shop HBB Makeup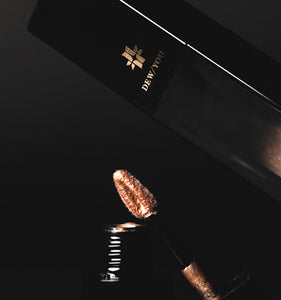 HALEY'S CLIENT MUST-HAVES

Beautiful Brows Start With Great Tools.
The right tools are essential when it comes to ensuring your clients have eye brows they absolutely love. Haley has worked to develop a suite of professional tools designed to help artists achieve perfectly natural shape and shade for their clients. Add Haley's studio essentials like the eyebrow mapping pencil and guide ruler to your toolkit if you're ready to work smarter, not harder. 

Shop the Collection
HBB STUDIO COURSES

Train With Haley, Anywhere In The World.
Continued education is an important part of offering your clients the best microblading techniques. Develop your skills, learn new techniques, and master the microblading craft with online courses taught by nationally recognized artists. Explore the full course library for video classes focused on creating the perfect natural brow, including brow shaping and shading techniques.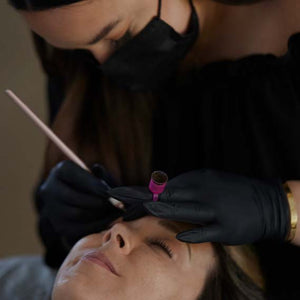 WE transform women. BEYOND AESTHETICS, we empower EVERY CLIENT TO embrace A NEW, REFINED STAGE OF THEIR natural beauty.
OUR CLIENTS ARE ALREADY POWERFUL AND BEAUTIFUL

- sometimes they just need to be reminded.
"Haley's technique is like none other. The hair strokes are so realistic and defined just like my real hair! I have yet to see brows that compare to her work and I would never trust my face to anyone else after being blessed by the best."